What's New: November 2021
Great news! We worked on a few different updates for administrators in November, you can read all about them in this What's New 👇
Easy filter for managers
Filtering the library has become much easier 🎉
The new filter button brings you to all of the filters you can use for the library!
You can easily select them in the overview. Did you choose your filters? Then you can delete them one by one, or all at once, in the library.
We added new filters:

As an administrator, you can easily select the option to view all the recommended activities for students.
As an administrator you can also filter the activities by one or more academies.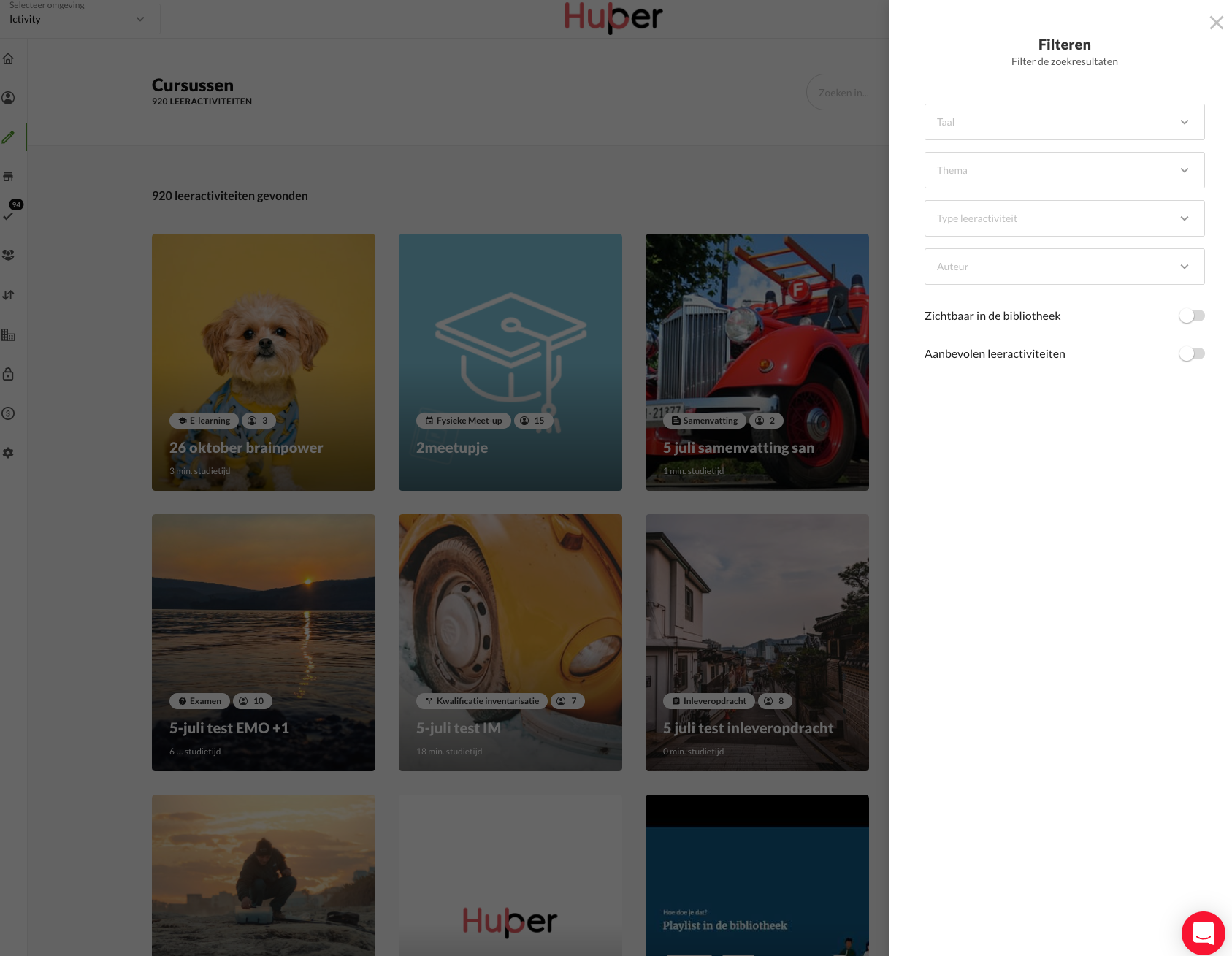 Function update
We are very proud of this: as administrator you can create a function that you can add qualifications and activities, for example a Learning Playlist, to. Neat! 🚀
When an administrator adds an activity, the student will immediately get this new activity/qualification.
If an administrator wants to delete an item, the user will not immediately lose this activity but instead they remain registered!
Hubper API
Do you want to get to work with the Hubper API to connect your platform or learning app to Hubper? We added new data, which allows you to receive more information via the API. From now on it is possible to retrieve information about the qualifications of a user via the Hubper API, which allows you to see what qualifications people have and how long they are valid. This way you can directly connect information via the API to your own HR or schedule system.

We worked hard and implemented great updates this month. Time to end the year on a high! See you next month 🚀