One of our coolest features got an update this month: the learning playlist! 👇
▶️ Learning playlists
You can easily create (blended) learning paths by using our learning playlists, for example for onboarding programmes or for specific roles within an organisation. This way, you merge for example e-learnings, microlearnings, podcasts, exams & meetups into one learning path for all new employees within your company. We worked on an update for the learning playlist in the past period. This is what has changed:
New look & feel
The playlists have a complete new look & feel! They look cooler and suit the new style of our platform better. The playlists have also become clearer and it's more evident what your next step is.
New interface for admins
The interface for administrators is modified. Now you've a better overview of the various activities and the set conditions in your playlist.
The conditions are expanded
You can add conditions to a playlist. For example, the condition that a certain activity only becomes available or unlocked after finishing another activity or a week after the start of the playlist. These possibilities are now expanded, so you can not only unlock parts based on weeks but also based on days and months. Extra convenient during the online onboarding!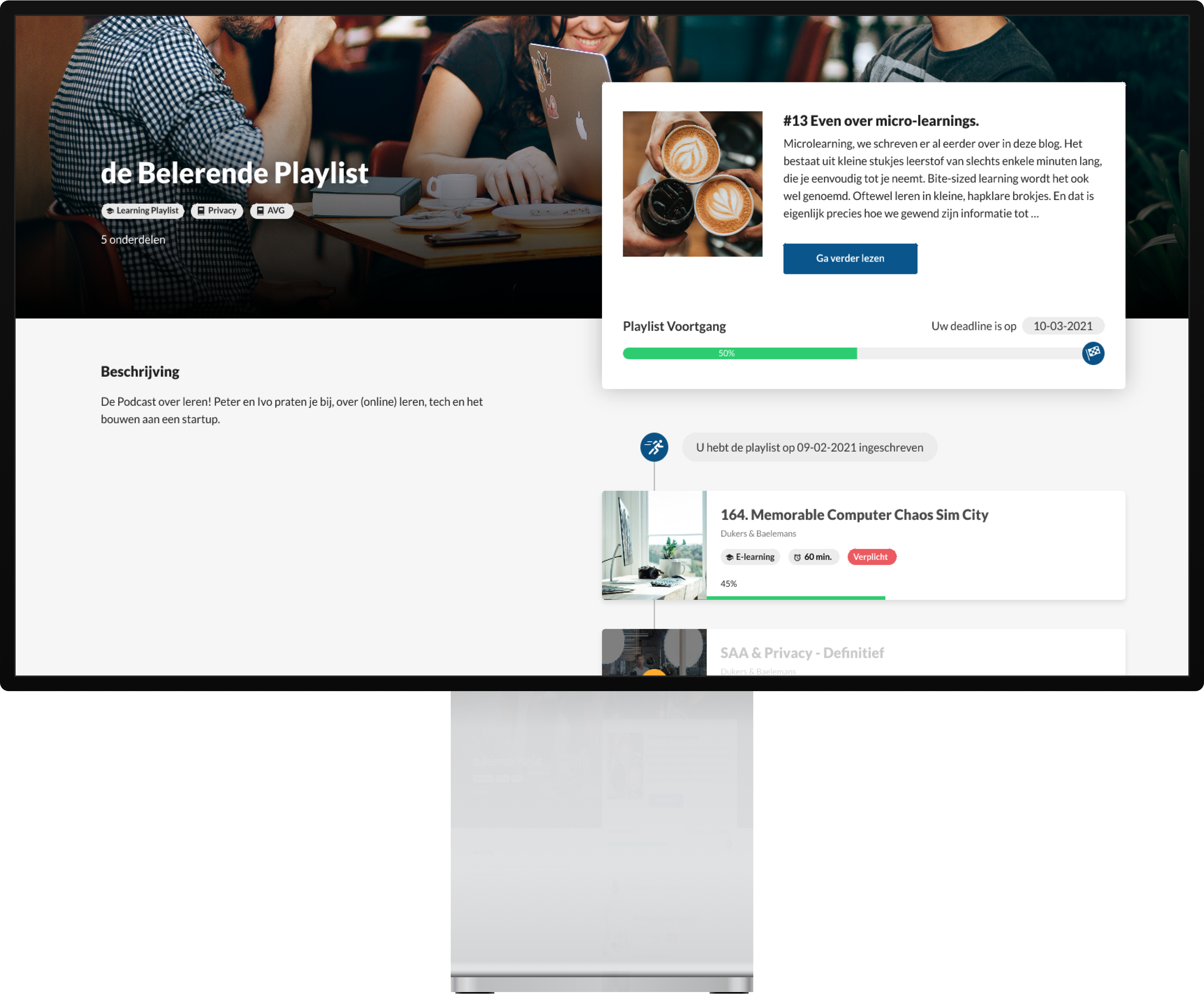 The new learning playlist update will be made available for all customers next week.
See you next month! 🚀🚀