We added a few new Hubper Learnings over the past month! Want to know which new learning activities you can add to your Library? Check them out here.👇
📚 Learnings
One of the benefits of the Hubper library are the learning activities that we often add to, update, and renew. What's new?
Winning with words: not only your speaking voice is important when conveying your message, your choice of words is as well. You can learn about convincing vocabulary, and how to apply it in your work, in this microlearning.
From seller to promoter: how do you make sure that your clients promote your brand? That they are satisfied, and that your company is being recommended to others? You will learn how to achieve this in this microlearning!
The point of using the Net Promoter Score: measuring exactly how satisfied your customers are is an essential part of customer contact. In this microlearning you will learn what the Net Promoter Score is and how you measure it.
Happy customers with Customer Delight: customers that are truly enthusiastic about your brand and organisation, that is what every company wants! One way to achieve this is through Customer Delight. In this microlearning you will learn what this is and how you can enthuse your customers.
The real question your customer has: during conversation with customers you usually only hear about the problem that they are dealing with. Yet, there is often more behind their problem than can be seen at first glance. In this microlearning you learn how you can discover this, and what the result will be if you do so.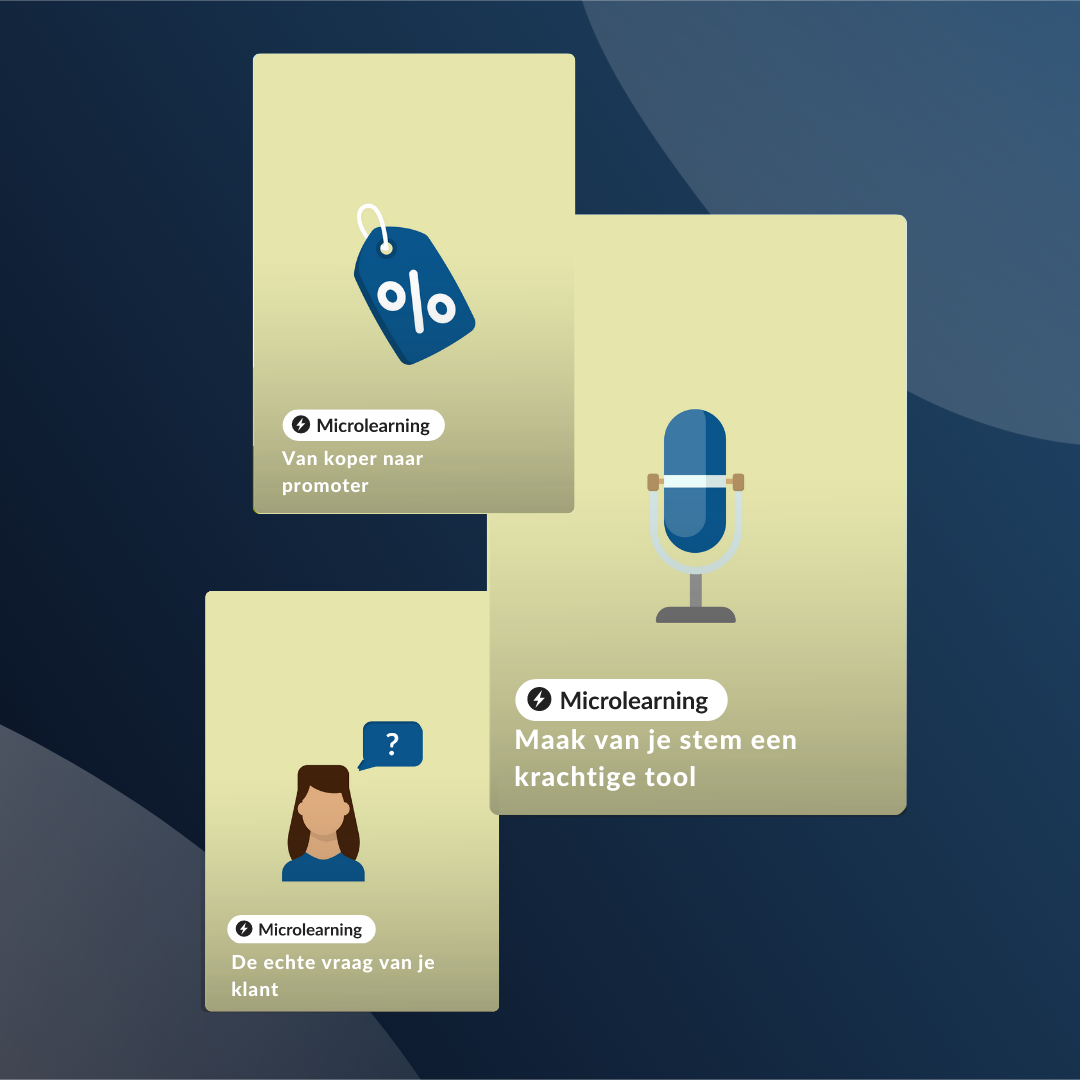 Effectively handling different customers: while every customer is different, there generally are a few types that you can distinguish. Since you know what every customer needs, you are able to act effectively and satisfy your customers. A win-win situation! In this microlearning you learn how to distinguish the specific types of customers and how to deal with each one of them.

Satisfied customers through personal attention: during conversations with customers, whether it is online or offline, personal attention is incredibly important. In this microlearning you learn what benefits personal attention offer and how to ensure that customers feel heard and understood.

Make your voice a powerful tool: the way you use your voice plays an essential role when conveying you message. It can greatly influence the way the receiver interprets your message. In this microlearning you learn which elements are important when conveying your message.

Talent for conflict management: conflicts at work can yield positive results, but only if you know how to manage them, otherwise they can be very harmful. This can be a thing of the past if you employ good conflict management. In this microlearning you learn how to do this and what the benefits are.


More new learnings will be released the coming month! ️🎉


⏯️ Learning Playlist
Another advantage of the Hubper Library is our Learning Playlists. A Learning Playlist offers the opportunity to create a collection of learning activities that fit together. You can ensure that people are able to finish a new training every week, but this should not be an excuse to put a lot of learning activities together that were better off being just one e-learning.
The new Learning Playlist contains everything about customer contact! Different tasks, customers, and product: the work in customer contact is very versatile. In this Learning Playlist you learn more about all of these topics. From different types of customers to NPS, and from use of voice to Customer Delight: it is all there!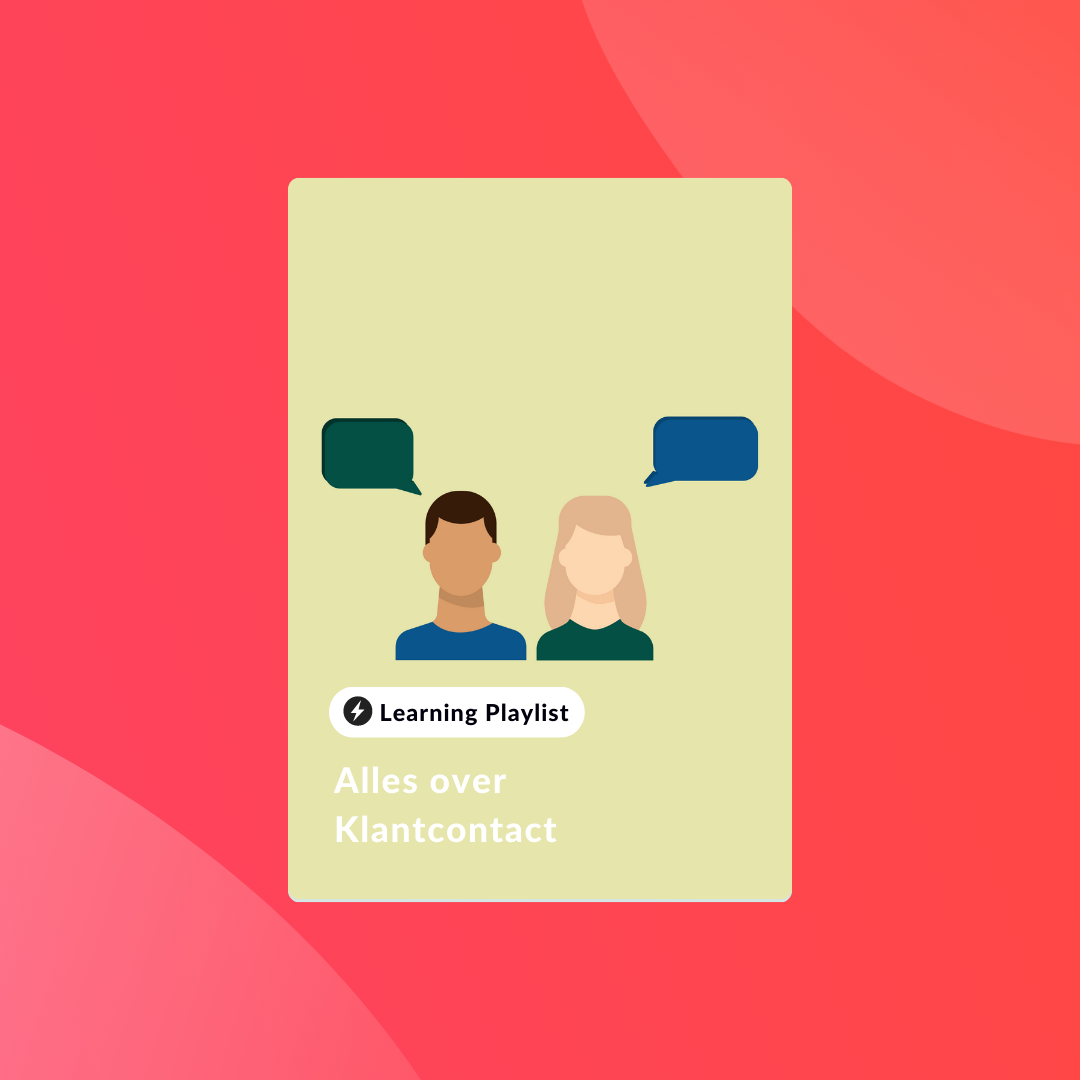 Discover the new learning activities and Learning Playlist in the Hubper Library! See you next month! 🚀🚀