A big update of our UX, new types of learning, an improved report - a lot has happened in July! We have put lots of updates live the past few weeks, this results in a renewed and expanded Hubper platform. We gladly inform you on the most important updates!

1. UX Update
We recently worked on a big update of the Users Experience (UX) of the platform. Mainly in the admin part a lot of improvements are visible. An overview of the most important developments:

New buttons, beter use of space and improved interaction.
We renewed all our buttons, icons and menus. We made the environment clearer with the new design, so you can see even better what your most important actions are, and you can continue right away. Moreover, space and blank space are used more logical in the new design, which results in a calmer image. The interactions in the environment are improved as well, think of the transitions of elements on pages or the confirmations of actions. And last but not least - the platform has become quicker!

👋 Bye bye pop-ups!
We said goodbye to many of our pop-ups. We thoroughly went over the processes and user flows and improved these. Before, you received pop-ups on certain places, now you'll continue to a new page or an overlay will retract, as can be seen in the example 👇. This way, we make the platform clearer and more spatial. Warehouse has been renewed!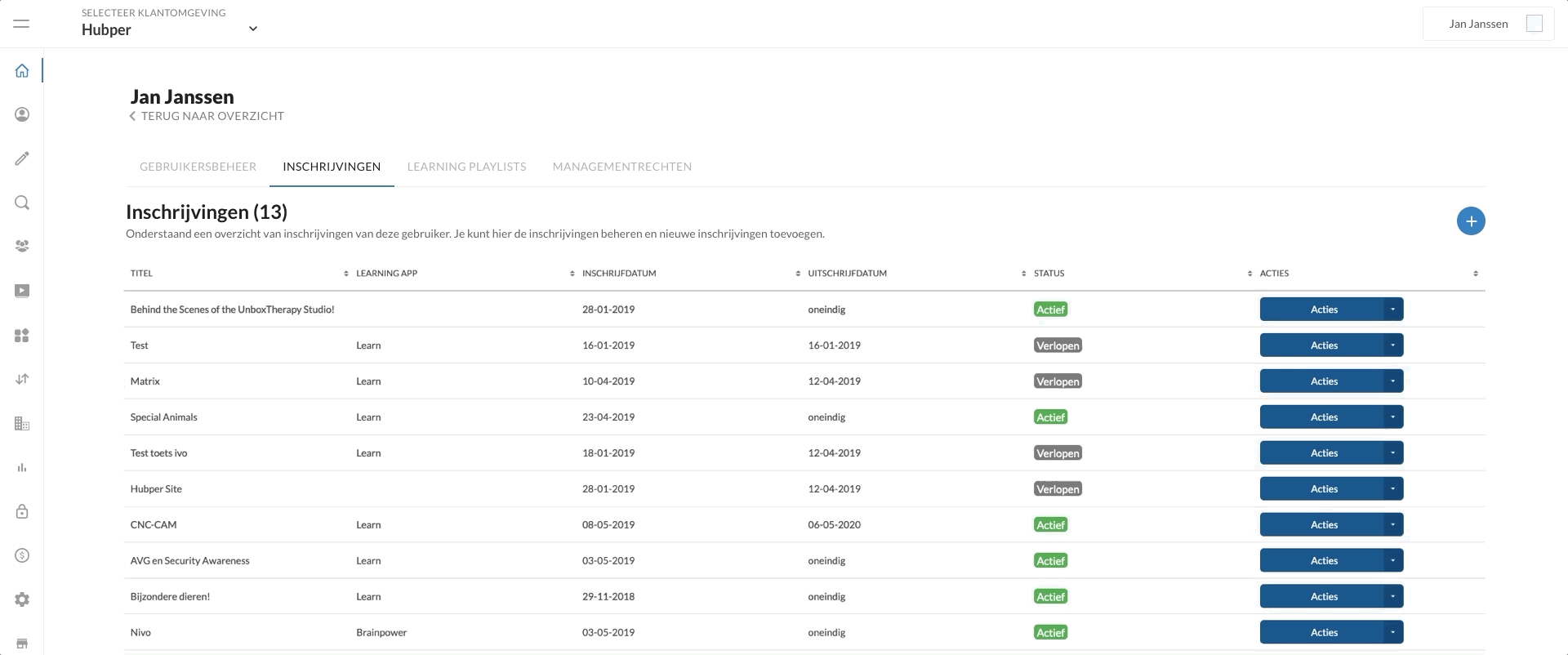 Warehouse has been renewed!
We completely renewed our content management system: Warehouse. A new interface has been added which lets you search, create or edit content. The focus is mainly on creating a nicer and clearer environment in which you can create content. We also made the difference between meta-data and the actual contect more visible. Hereby, the experience of the content maker and the user are even more similar.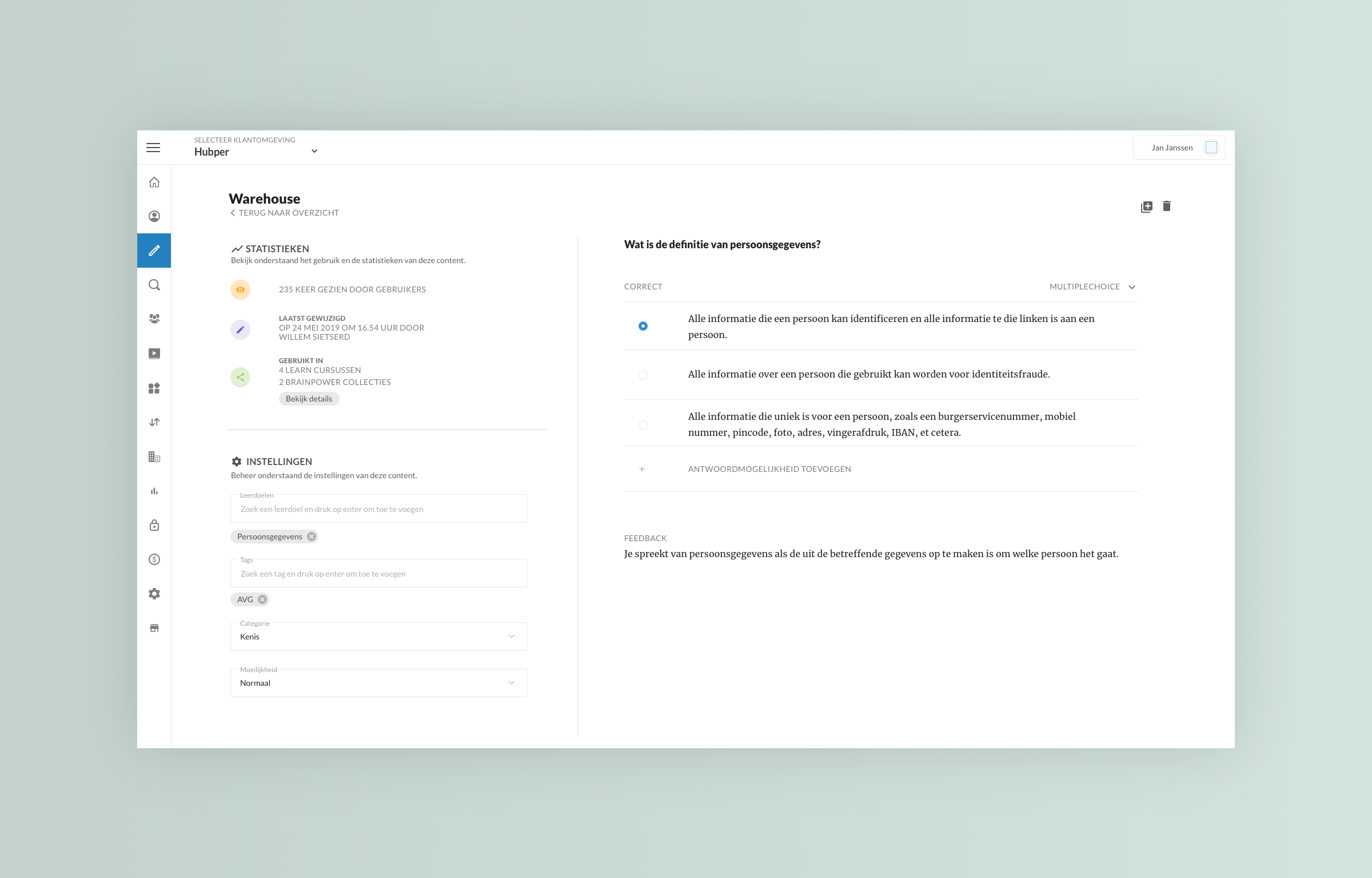 2. New learning forms
We find diversity of learning resoures and content types very important. That's why we're continuously busy with adding more content types. Over the past month, we already added two new types and in the upcoming months more will follow!
Audio
It's from now on possible to add audio fragments in e-learning modules. This is ideal for adding fragments of a customer conversation or for offering content in different forms.


Podcast Channels
It was already possible to add podcast episodes to Hubper, but from now on it's possible to add whole channels. You can easily browse through all podcasts offered in the world and select a channel. Users can find and listen to the podcast in Hubper, the podcast can be found in the library and can be part of learning playlists!

3. Rapport for resellers

Hubper is used by educators who offer their content to various customers. With our reseller model, you can easily offer 1 source content in customer specific portals. So, you can offer your customer your own environment with your personal look & feel, seperated customer's data and you maintain the convenience of having the management of content in 1 central place.

From now on it's possible to rapport on all your customer environments, in this way you can directly generate rapports from 1 place, for example for all registrations in a certain period concerning various customers, you can decide yourself which collumns you want to take allong in the rapport.
That's it!
We are already busy with new features, but be patient - we will tell you all about those in the updtae of August!
See you next month!