What's New: Augustus 2019
Awesome news - From today on a new version of our app is live! We added features and improved the design/ux. Read more on this updates here!

📲 App update

We already were quite proud on our native app, which enabled you to easily do learning activities on your mobile phone, but it has become even cooler!
Improved design & UX
Actually, the app just became more beautiful 😁. We went over the way our users use the app and based on that we implemented improvements in the user experience. You can for example continue more easily to Brainpower and the texts are easier to read. Moreover, the animations have become better, the inlog flow has improved and the menu is adjusted.
The library is added!
This is a very important update, because now you can search all the available content in the library through your mobile phone! We are very proud of this! Did you forget what again the specific process for a customer question was while working? You can now easily search the library and directly find the video, document, e-learning or other piece of content which helps you with your question. This way we are one bit closer to support your daily work!
✍️ New form of learning: Tabs
This month we introduce a new working method in our e-learning modules: the tabs. You can easily split content with tabs and explain them per section. In this way you can appoint terms or process steps, and extensively explain them per step. These tabs work of course directly in the app!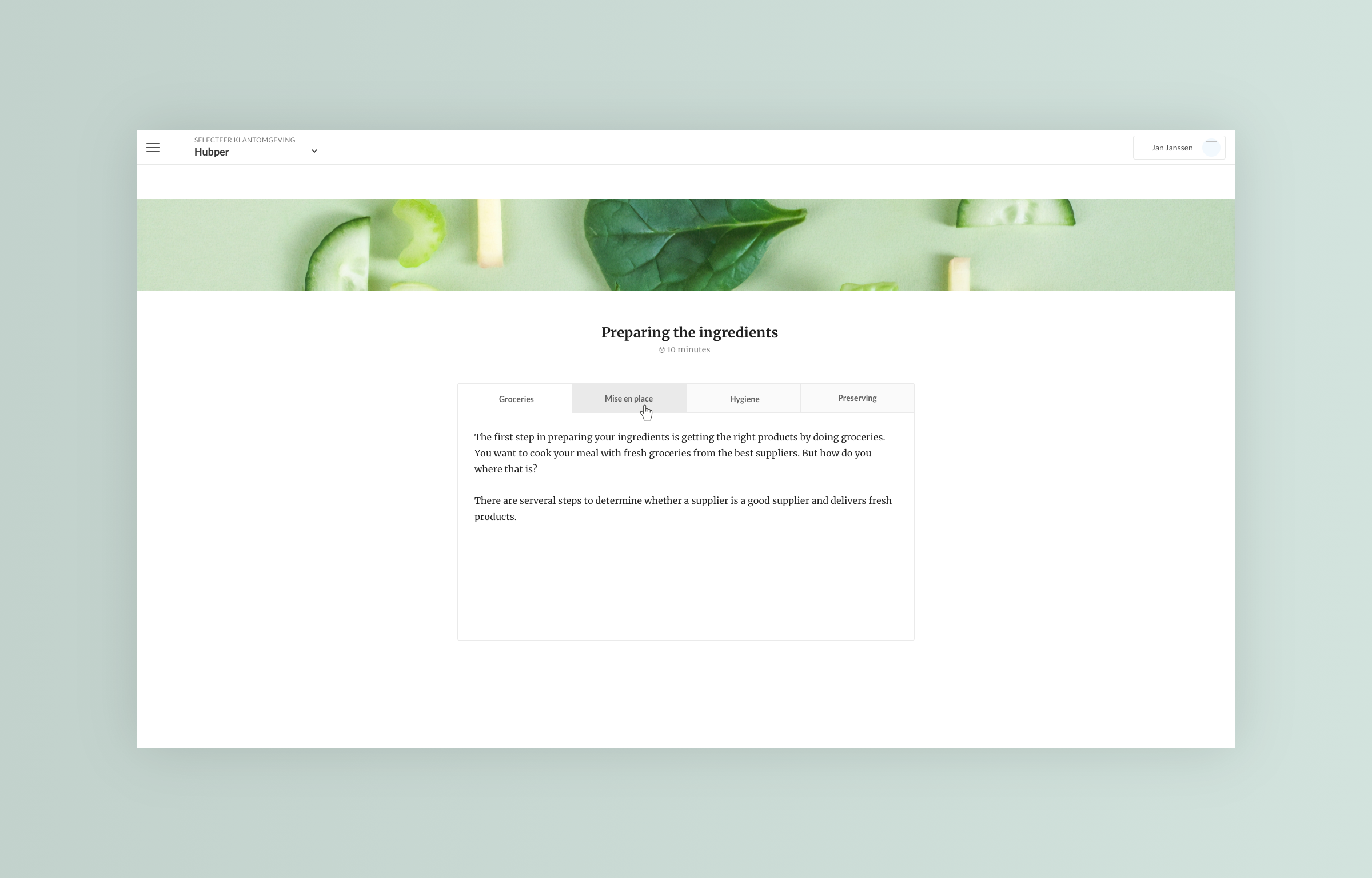 That was it - see you next month!