Smart and effective training in sports with the Athletics Union
'We get people moving responsibly', is the mission of the Athletics Union. Which is clear! Exercise is healthy, in any form. The Athletics Union is not only there for all athletics sports, but also for all running groups in the Netherlands. There are no fewer than 374 clubs affiliated with this association.
In addition, the Athletics Union offers various courses and further training for coaches, jury members, and officials. To ensure that the level of education within athletics is high and diverse, they have opted for an online academy, namely Hubper!
The Athletics Union x Hubper
In this customer case we talk to Lisette van de Hei. Lisette is a policy advisor and is also responsible for training and learning within the Athletics Union.
The Athletics Union mainly uses Hubper because of blended learning and e-learning. The complexity about this union is sports involve a lot of different roles. In addition to trainers and coaches, you also have referees, jury members, starters, and competition leaders. The range of education and training courses is therefore enormous. The Athletics Union was really looking for an LMS to get a better overview of the training, but also to make learning more interactive for the younger audience and to enthuse them for (further) training. In addition, Hubper is also used to safeguard knowledge that all trainers and experts already possess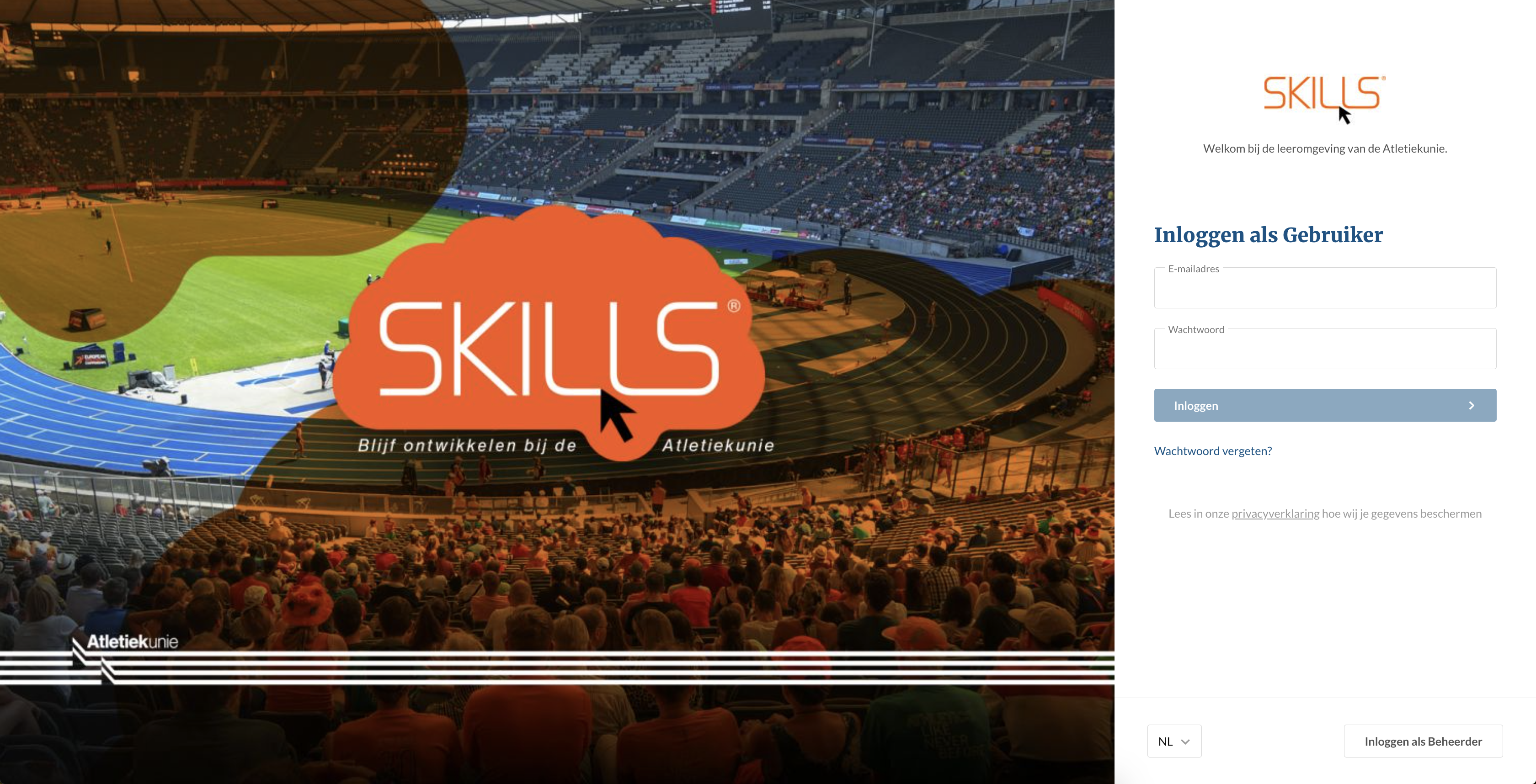 Skills
Before Hubper, the Athletics Union organised learning and development in an LMS where no interaction was possible, and was more like OneDrive. This had to change! No more PDFs and Word files as training, but playful and interactive courses!
Hubper's online academy at the Athletics Union is called Skills and is mainly used for educating trainers, judges, and officials.
Lisette: 'We have an enormous number of trainers and educators spread throughout the country, from Groningen to Limburg. These people have a great deal of knowledge of the profession and we want to safeguard that knowledge. This can be done in Skills. It was therefore of great importance to chose a low-threshold LMS that people without IT background can use.'
Link to Volta
The Athletics Union uses the Volta CRM system, made by FOYS. Someone who wants to follow a course registers in Volta. The Athletics Union indicates whether the training is in Skills and if so, the participants are immediately forwarded and placed in the correct training group in Skills. The integration with Hubper (Skills) and Volta works very well and saves a lot of work. Volta keeps track of the level of coaches and whether they have completed the Skills training. If someone has passed in Skills, it's immediately visible in Volta. This link provides an enormous amount of overview and insight.
Customer case
This is only a small part of the customer case. In the entire case we zoom in further on the collaboration and what exactly the Athletics Union uses the platform for.
Contact
Would you like to discuss the possibilities of an online academy for your organization? Do not hesitate to contact us! 🚀