From working at a daycare to becoming a programmer
We can hear you think, how does this work? It happened to our own Natalia. Or well, she did it all by herself, through her perseverance. And we are very proud of that. A great moment to look back with Natalia on her development path!
From daycare to programmer
It is not your typical career, first a daycare worker and now a programmer. How did that come about?: "Studying has never really been my thing. It was always difficult for me to concentrate in secondary school and at the time there were few options for further education within the MBO. Hence my choice for childcare training. I was not happy there at all and it was not my thing. I worked at a daycare for a year and I gave myself the time to find out what really suits me and what made me happy."

Then a step to IT is special, isn't it? Natalia: "Sure! Only I have quite a few friends and family members who work in IT and I occasionally got into conversations about it at birthday parties. This world triggered me enormously and I started figuring out the IT world and how you can become a programmer."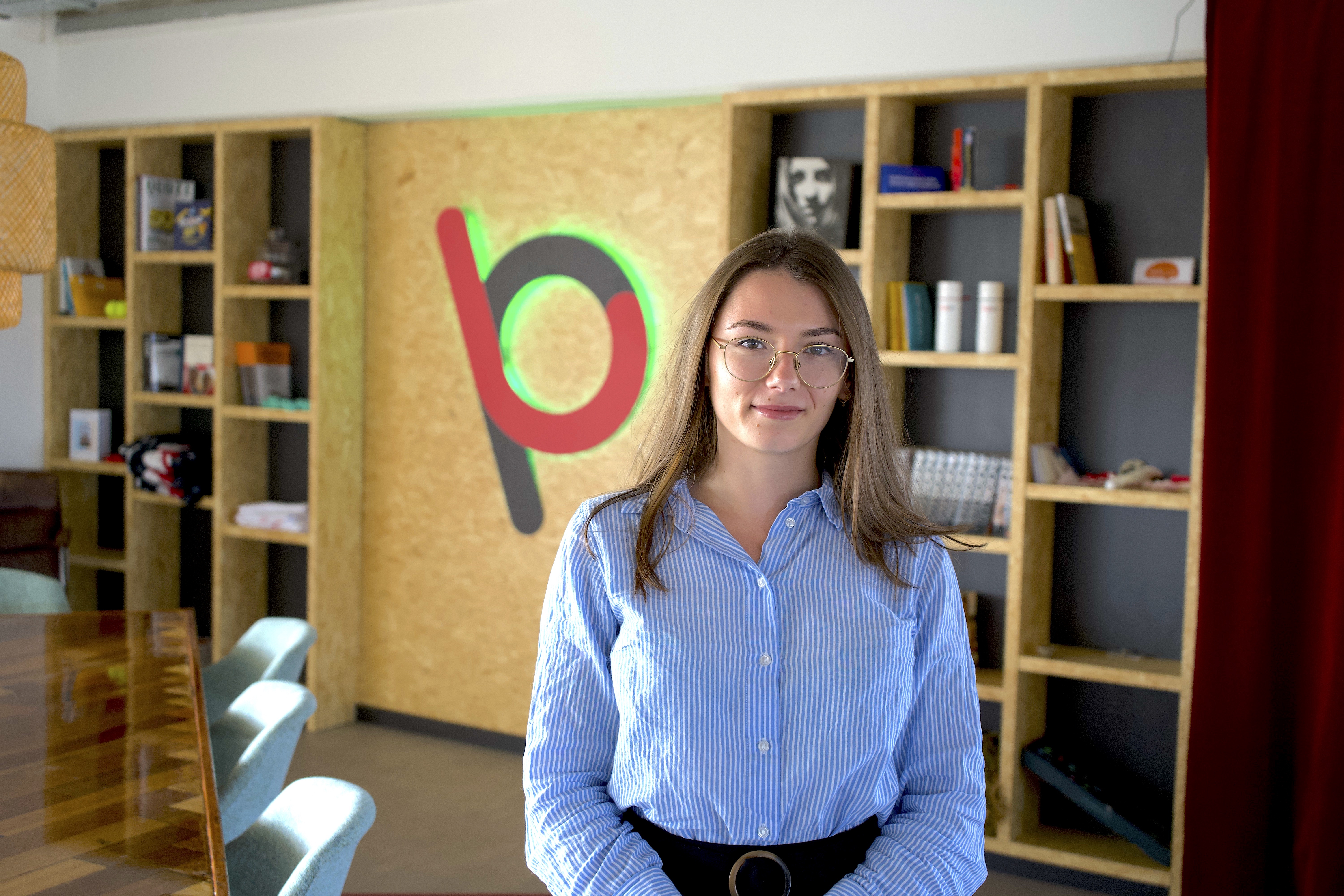 "Programming is like a puzzle that I get fully absorbed in to find its solution"
From the kitchen table to applying for jobs
"By the way, this all started at the kitchen table with Google searches like 'how do I learn to program". That is how I really started to learn the basics, by following a number of tutorials. While I had trouble concentrating in secondary school, I do not experience this at all when I am programming. I cannot stop until I have solved something, which keeps it incredibly challenging. In order to explore it more in-depth, I attended a six-week boot camp in which I was trained as a programmer. After those six weeks I thought I was already capable of a lot." Natalia starts to laugh: 'If I look back on that now, that was of course not the case at all'".
"Be vulnerable during a job interview. You do not have to pretend to be better than you are!"
"Then I started applying for jobs and was invited by a company. I soon found out that my knowledge was not fully developed at all. At one point I was asked to look at the code and explain how that came about. I felt so embarrassed, because I really had no idea", says Natalia.
From rejection to new strategy
'"After that I decided to do things differently. I came across Hubper through LinkedIn and entered the conversation openly and honestly. I really wanted to learn and during the conversation with Hubper I asked if I could come and shadow the programmers and learn from them. I did not want money, just knowledge. That is how I started at Hubper and was directly linked to both a front-end and back-end programmer. I got small tasks which then resulted in real tickets. From the start the guidance has been really great, there was also a discussion in stand-ups about what I was already capable of and I was showered with compliments. Your self-confidence will grow from that, I can tell you!"
"My first ticket? That was a colour change. It took me 2 days"
From observing to fully participating
"Every three weeks I sat down with both Ivo and Peter (the founders of Hubper) to discuss my progress. Of course I started without experience and I did not want a salary in return. Because of these conversations and my progress, this quickly changed. And now? After two years I am fully involved as a front-end developer in the developer team! That's cool!'
"I am now 23 and I dare to say out loud that I am proud of myself and of the path I have taken"
What can we learn from Natalia's story? For employers: do not always look at diplomas, education, or experience. Look at the drive and potential and give people a chance to prove themselves. For job seekers: Everything is possible. Do not feel discouraged by job titles & experience requirements in vacancies. Look for companies and roles that give you energy and go for it!