10 indispensable future skills: this is how you can anticipate them
Due to the pandemic we have had to quickly change some of our fundamental principles when it comes to working, and it will most likely have changed the way we work on the long term. Besides that, there are other factors that come into play, such as the continuing digitalisation and smart automation of the workplace. Examples are combinations of machine learning, robotics, artificial intelligence, and other technologies. This leads to a shift in demand of a professional's skillset, which is why employees need to constantly acquire new skills.
As an employer, you can assist your teams by giving them the opportunity to update their skills through online training. As an organisation, which skills are best to focus on? In other words, which future skills are indispensable for your employees?
What does the future look like for professionals?
The World Economic Forum (WEF) alerts that by 2025, employees around the whole world will be faced with double the amount of chance to lose their job as an effect of the rise in automation, as well as the economic impact of the pandemic. It is estimated that this affects 85 million jobs, but at the same time around 97 million new jobs will have been created in the same period. To make sure that all these new positions are occupied, supplementary training of employees is needed.

The companies that were interviewed in the report expect that roughly 40% of employees will need six months or less of additional training, while 94% of the surveyed CEOs expect employees to learn the new skills in their workplace.
The most important elements for a succesful employeestrategy:
Identifying employees that could lose their position;
Establish internal commissions to manage the reassignment of employees;
Ensure there is a budget for retraining and supplementary training;
Encourage employees' involvement during the process;
Follow the result of the changes in the long term
De 10 onmisbare skills van de toekomst
The Future of Jobs Survey recently presented a list of the most desired skills. Organisations in the Netherlands specifically focus on the following 10 future skills in their training programmes:
🤔 Analytisch thinking and innovation
🧠 Active learning and learning strategies
🔥 Leadership and social influence
🔍 Critical thinking and analysing
🎨 Creativity, originality and initiative
🧘 Resilience, stress tolerance and flexibility
💡 Reasoning, problem-solving and brainstorming
🧩 Complex problem-solving
💬 Service orientation
💻 Technology design and programming
What to do next?
83% of the surveyed companies want to train their employees on the skills of the future, and almost 40% of the companies choose to do so using in-company learning and development through their own learning platform or online academy. The average time for training is expected to look as follows: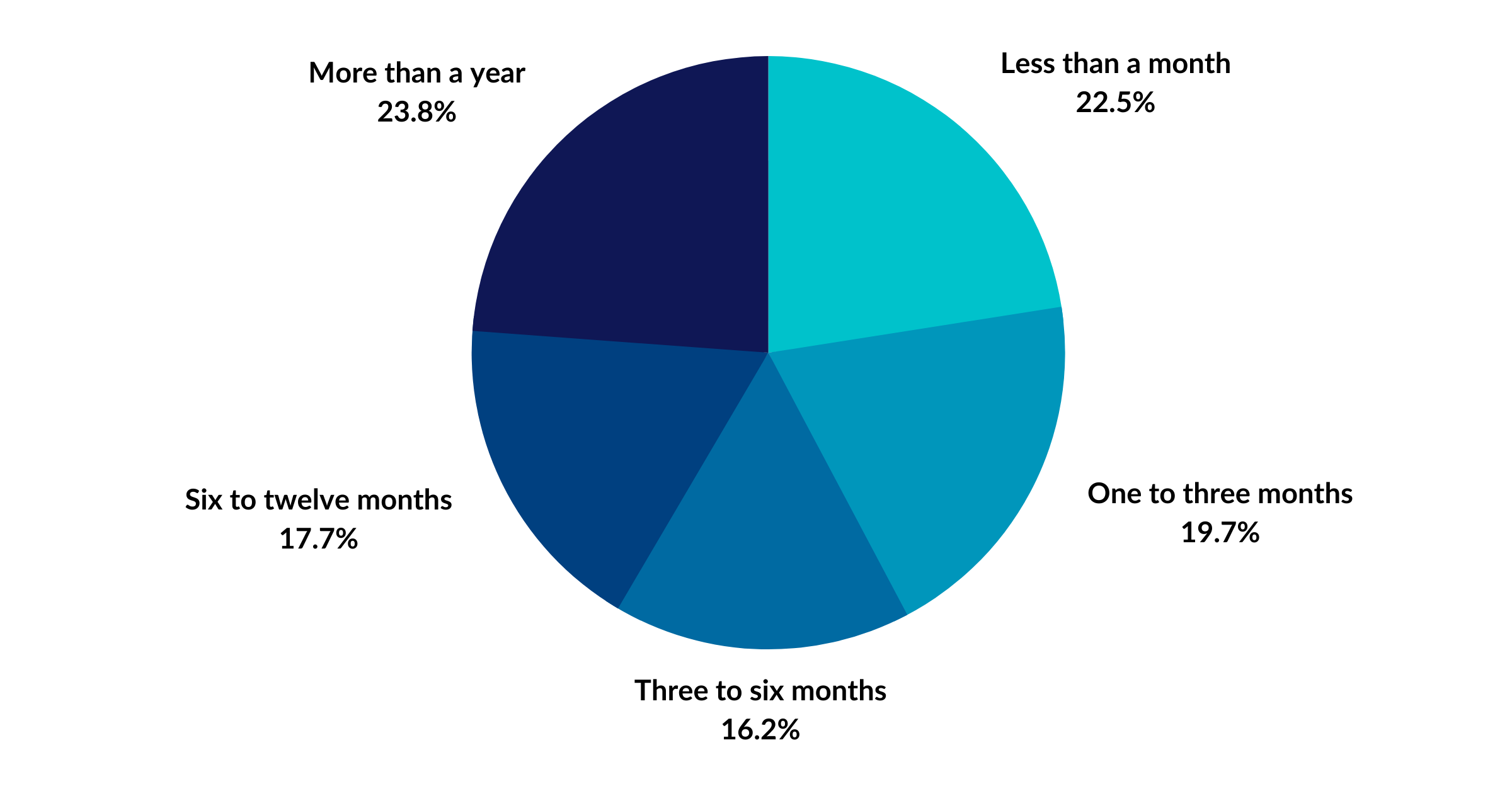 Future work skills are becoming increasingly important in our digital society. You can prepare your organisation and your employees for the future by focusing on those specific skills right now.
Do you want to know how you can train your employees to become professionals of the future? Read our Hubper Learnings brochure, which contains information on learning activities in the online academy that continuously train your employees' skills. Made by didactic specialists, with a focus on soft skills!